BROCHURE PRESENTATION BOX





Beautiful brochure presentation boxes
Your brochure is a hugely important part of your marketing ammunition, and sometimes it needs something a little extra to make it a real masterpiece.
How can I use a brochure presentation box?
The images on this page show just a handful of examples of printed brochure boxes; we can produce a huge range of different box sizes, shapes and styles to suit all manner of contents.
A brochure presentation box is the perfect way to show off your finest marketing collateral. It's a great idea for holding not only a single brochure but also your entire literature set or a number of items such as brochure, notepad, pen and promotional goods.
Some of our clients have used brochure boxes as exhibition giveaways for their customers to store all their literature in one place; others have used them to hold product samples.
A brochure presentation box is also useful for holding product samples and we can produce all the structural pieces to hold everything in place.
In short, producing a brochure box can help to centralise all your printed marketing collateral and present it in the best possible light.
How can I make my brochure presentation box special?
A bespoke printed brochure presentation box will always have a real touch of luxury about it which can be enhanced even further with clever finishes.
A magnetic closure, soft-touch lamination, Spot UV varnish or metallic foil block; all of these can combine with custom printing to create an extraordinary work of art.
You can also choose from a range of different formats, such as a hinged lid, a 2-part box and lid or a pizza-box style. Each of our brochure boxes are custom-made to perfectly fit your contents, whether it's A5, A4 or even A3 size.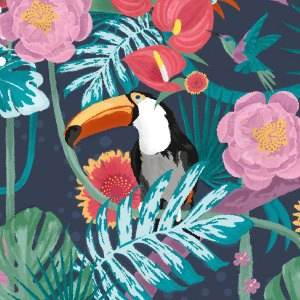 What is a brochure box useful for?
Presentations

Exhibitions

Brochure sets

Promo gift sets

Luxury brochures
FREQUENTLY ASKED QUESTIONS
Yes! We have a design agency here too (Newton Creative) who have years of experience in designing for print and love to bring their creative ideas to life. Send us your brief to [email protected] or you can chat with one of our team using the 'Chat Live' button below.
Yes! Our design team build from scratch, taking your brief and turning it into reality. We also have a team of cardboard engineers who will construct the perfect box to fit your contents.
You can indeed. Check out the photos on this page to see an example of a brochure box which included space for a notebook, brochure and USB. Our team will build it specifically to fit your contents.
CHECK OUT OUR VIDEO LIBRARY