FOIL BLOCKING: Heavy metal print!
Foil block printing is arguably the most visually stunning of all embellishments available to print and definitely our favourite. The beauty of foil block is that even the most basic and simple of designs can be instantly lifted by a metallic splash of foil.
Foil blocking is one of so many special effects that will make your printing and packaging look incredibly special but it stands alone being so eye-catching; the way it catches the light can mesmerise the toughest of customers.
What is foil block printing?
Foil block printing is a unique process. It uses a moulded metal die which is heat-stamped onto the paper with an ultra-thin sheet of metal foil in between. This transfers the metal foil to the paper in the shape of the die.
It's also known as hot foil printing because of the heat used in the process.
How can I use foil blocking in my printed marketing or packaging?
Foil blocking is generally used to great effect as an embellishment to a luxury brochure, piece of direct mail or retail packaging. Most commonly, it's used as part of a corporate brand within the logo or to highlight a landmark in company history (silver for 25 years etc).
However, foil printing can also be used in many other ways to enhance a design. Use it within illustrations to pick out flourishes, or to pick out a patterned background (geometric lines work really well). You can also use font as art with hot foil printing. Check out some of our images below for inspiration on how you can incorporate foiling in your packaging or printing!
What colours are available with hot foil printing?
It's generally taken for granted that foil block is silver or gold as they are the most common colours. But there's far more to it than that; foil blocking is available in a huge range of different colours as well as some really special effects including:
Holographic

Pearlescent

Textured

Clear

Gloss or Matt

Almost any colour
If you would like to find out more about our foil blocking services then please do get in touch by phone, email or just pop a question in the chat window below.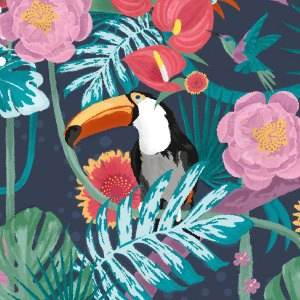 FREQUENTLY ASKED QUESTIONS
CHECK OUT OUR VIDEO LIBRARY