Two members of our staff recently (September 2022) volunteered to help serve free meals at a charity event for the homeless.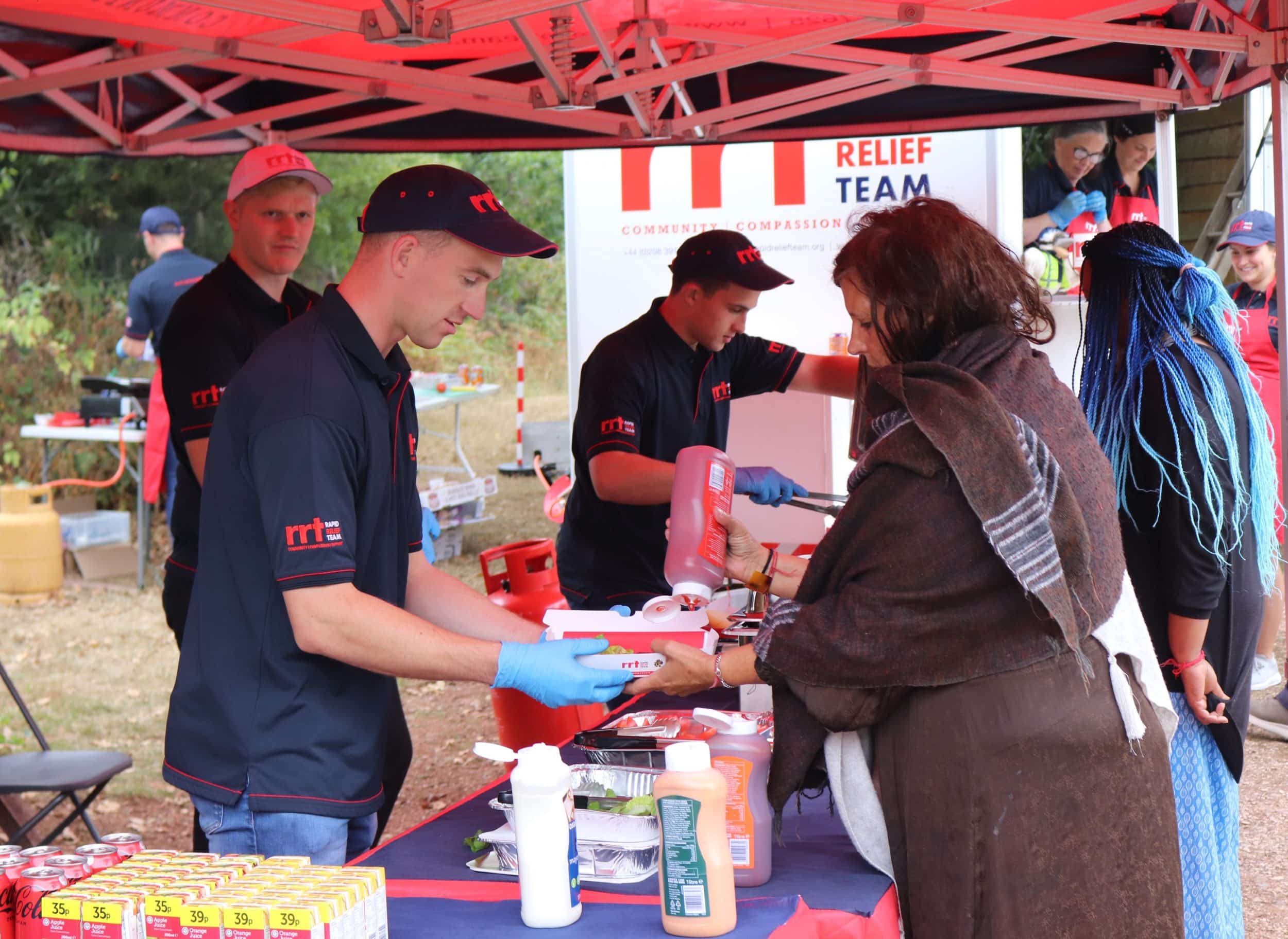 Luke and Tristan Besley attended the event organised by the global charity Rapid Relief Team in support of the Shekinah Mission's work with the vulnerable.
Doing our bit
Tim Besley, our Managing Director, said: "We are extremely proud of Luke and Tristan for taking time out of their busy lives to volunteer at this charity event.
"The Rapid Relief Team charity is a very worthy cause that we support as a business in terms of donations and volunteering, and we'd like to say a huge 'thank you' to Luke and Tristan for donating their free weekend time and doing a good deed. They both served meals at the event, which was organised by the charity to support the rehabilitation work of the Shekinah Mission in Plymouth."

Rapid Relief Team
The Rapid Relief Team was established by the Plymouth Brethren Christian Church in 2013 and offers catering assistance and support to charities, government and emergency services confronting some of humankind's biggest challenges.
The Shekinah Mission in Plymouth is a drop-in centre for homeless people who are otherwise socially excluded or vulnerable. The mission provides them with housing advice, including referrals and resettlement support, mental health and drug and alcohol workers, a learning programme, access to training scheme for users with chaotic lifestyles as well as weekly sessions with CPN, GP and chiropodist, showers, clothing, food and access to an employment training programme.
Rhianna Gurr, Executive Assistant at Rapid Relief Team, said: "As a charitable organisation, we know the power of teamwork and appreciate the support and willingness of all our volunteers. We would like to thank them for their continued support and volunteering to help RRT continue to serve people with care and compassion in their time of need."